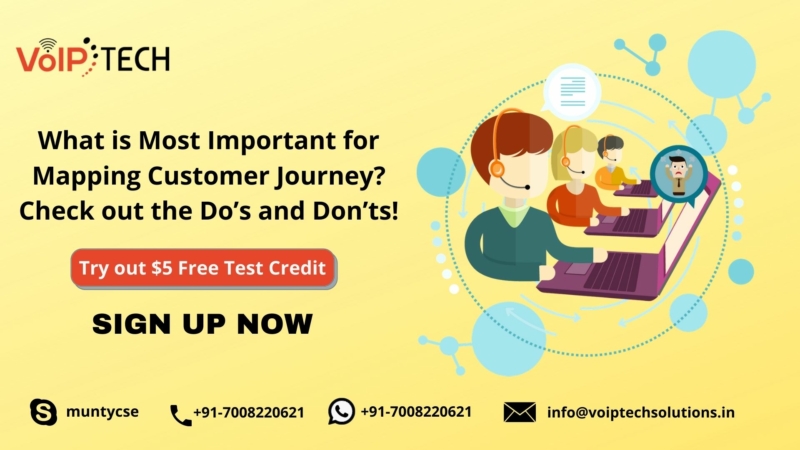 Customer Journey Mapping is a crucial part of any business functionary. Ask any successful organization they will tell you the same. However, there are certain areas that you need to pay attention to when opting for customer journey mapping. But prior to anything, you must understand your derivatives and what you would like to get out of them. Discovering the factors that can longer stay the customer dealing with a company, keeping track of all the ifs and buts really do help. 
But mapping the Customer journey requires embracing just much more than you think or know. Of course, the business runs on two things: sales and service, but the channels you use to make them happen to pay the dividend. It's all about the balancing act between what a customer wants and what you have in offer, and do you really make it to meet his/her needs, and if you are not able to, then are you doing enough to make improvements.
Mapping the customer journey in the true sense means setting up a robust framework that sets the tone for business success. The services or products that customers like the most and vice-versa and the steps taken to make them better, by collecting their valuable feedback.
Let's take a look at all the Do's and Don'ts that need to be considered while mapping the customer journey:
Do's: 
First of all, you need to have a robust plan in place. The plan must be developed with a customer-centric approach to produce more values and drive changes that contribute to the progress of the company. Customer experience is key to sustainability and growth for organizations of all sizes that not only results in a great ROI but also wins the trust of the customers. What Should you do? Divide your plan into little chunks and try to achieve it phase by phase.
Customers believe in your brand and the way you represent your services. Whether you are outsourcing your services or someone else is handling your call center support that doesn't make any sense to them. When planning for your mapping vectors, try all the possible combinations of the key endpoints that customers' likely to go through and what is working the best, and get your results. By doing this, you can provide a great

customer CX

, 365 days.
Always remember that mapping the journey of customers is not limited to pen & papers only. You should involve all the external factors that are affecting your customer experience and establish a single point of contact to solve the queries arising due to the sea reason.
There are a few things that are beyond your control but have some serious impact on the customers' dealing. Try to find a way to deal with these factors and minimize their effect to a possible limit. While building the map, make sure you single out those key areas affecting various customer touchpoints and the procedure to follow. Bette, you define a successful strategy for the same and later on migrate it.
Reviewing and refreshing the journey map developed will minimize the error. That might not be required every time, however, some use cases can be very important such as; opening a new branch in a certain location, various sales channels you offer, or your approach to delivery are the best examples.
Don'ts:
Do not forget to include all the valuable customer feedback collected during the survey. This can be really helpful while finding out the root cause of the issues that arise and what are the best ways to deal with them.
Mapping out the plan in a vacuum should be completely avoidable. Make sure you don't forget people from all walks of life from different markets. By doing this, you can measure the sentiments of different people belonging to different geographical locations that help you understand their perspectives. You can move out of your comfort zone and explore different markets that not only increase your chances of greater sales possibilities but also solidify your presence.
The mapping should not be out of generic purpose. Do not derive the buyers' perona and put on some fictional characters. Instead, try to be real. By doing this you get the best out of your customer service approach and deliver service on a real-time basis.
Do not forget to share the same with all the concerned departments and related people. By involving them all under one roof, you are ensuring the mapping is done in the right ways and implementation of new ideas is achieved in a successful manner. 
Are you a business or any organization, looking for a reliable VoIP phone service provider that can help you map the customer journey with AI? You better off strat with a VoIP package from VoIPTech Solutions. Our advanced AI-powered software completely automates your system to map the customer journey that helps drive more sales and improve customer experience. That indeed contributes to over revenue generation by earning more customer loyalty for your brand. Our network is spread over 165 countries around the globe. Our paid VoIP Minutes plan starts at $10 per month and goes up to $20 per month. Our VoIP services come with an extensive range of features to meet your business requirements. Sign Up and get FREE $5 credit today! For more info, call:+91-7008220621.