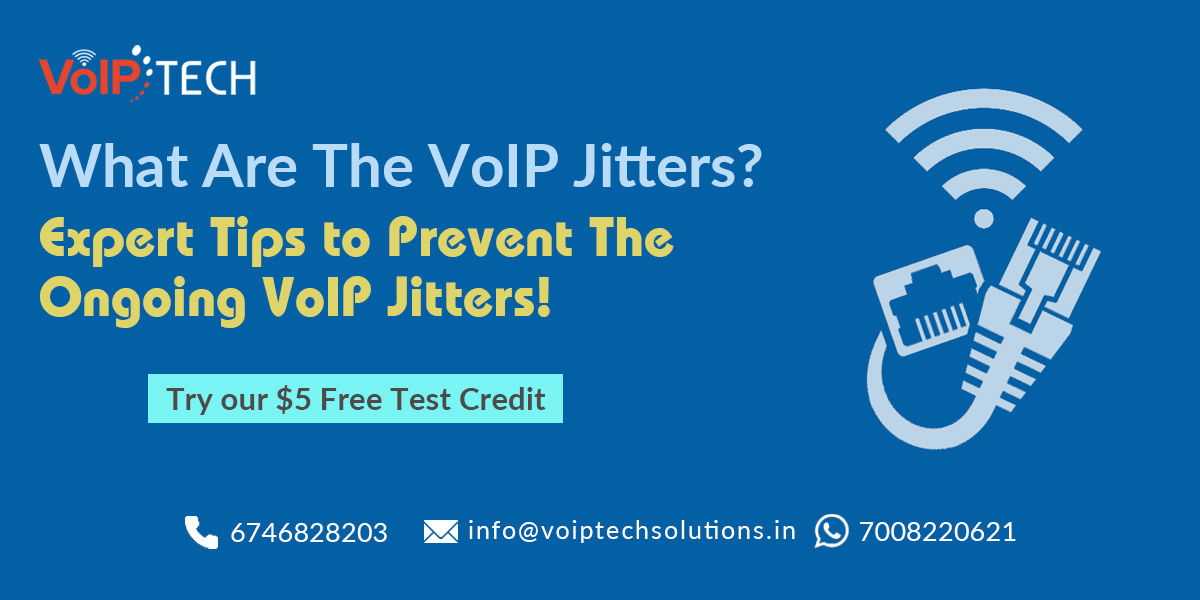 In 2021, especially during the pandemic, VoIP Phone Systems has become the common name for businesses belonging to all walks of life, be it a big enterprise or a startup. Earlier, the focus was on the implementation of the VoIP technology, but as of now, it has moved on to management, especially when it comes to maintaining the VoIP Quality in VoIP Phone Systems. Didn't get it? Okay, let's make it simple. 
In general, VoIP traffic is a combination of a number of ethernet packets or you can call it a series. To establish a fruitful conversation between two parties, you need to make sure a proper order is maintained between the packets that arrived and the packets left. Any sort of damage or transition lost can interrupt an ongoing conversation. That's the reason checking out the VoIP Jitter can help maintain the quality of the calls and save you from unnecessary headaches.
Unlike the traditional phone systems, VoIP technology uses the Internet as the medium to transmit ethernet packets. And, the speed of the internet connection holds the key to the voice quality that parties receive during a conversation. Simply put, the wrong order in arrival or missing of these packets can create jitters that eventually lead to an unsatisfactory conversation.
What causes VoIP Jitter?
Well, the jitters can arrive from a single source and sometimes the sources can be multiple. The general causes include:
Network Congestion: It is the single most cause that is commonly seen in jitters. If you don't have enough bandwidth to support your ongoing load of voice and data traffic, you can see a delay or drop in the voice packers that ultimately lead to VoIP Jitters. You will experience a drop in call quality.
Multiple WiFi Access: Adding WiFi to an existing network can capsule jitters. As many devices have access to the WiFi hotspot, it can cause jitters at the sharing point. The more users connect to the hotspot, the more jitters they experience during a conversation. Limiting the number of users that get access to a WiFi connection can be the solution
Faulty Configuration: Configuration plays a vital role in maintaining voice quality. Any kind of errors can lead to creating VoIP jitter or result in poor call quality. You need to make sure that the VoIP connection is configured to the mark at all levels from the core to access layers. 
Hardware Damage: Although VoIP

doesn't require any on-premise hardware installation, still the increase in networking load over the period or older equipment that does not support new

VoIP Phone Systems

or the hardware part that is damaged somehow can lead to creating VoIP jitters. 
How to check this VoIP Jitters?
Follow these steps to check on the VoIP jitter:
Map out the point of friction in the network layout that is leading to VoIP jitters. 

You can use the Ping in order to test the delay in the signal sent/received between the two network endpoints. 

Do make sure you check the configurations of the switch and router

Do make sure you go through the cable connections.

You can also use advanced network-monitoring software for the same. You can see the ping times that will help you calculate the Jitters.
What next?
Check the hardware endpoint and replace them if necessary

Do make sure you check the QoS which is foremost, and not to forget the other configurations as well

Do make sure your internet connection allows you more bandwidth.
The best part of having a VoIP Phone System is, you don't have to buy expensive equipment, save on monthly phone bills, take advantage of notable features, but jitters can raise your frustration level. So, very little inspection is required too. When you choose an Indian VoIP service provider, their specialists will complete a little overview. What's more, within a couple of minutes you will have the capacity to solve your problem. It is uniquely intended to help new companies.
Are you a call center or any business, looking for a reliable VoIP service provider that can provide you with 24/7 on-site support? You couldn't have found a better choice than VoIPTech Solutions. We offer you the latest Business Phone Systems, low-cost VoIP minutes with 24/7 support to maintain call quality without any jitters. Our VoIP solutions powered by AI help your business build trust among the audience and improve your brand image. Our solutions can be integrated with any call center software. 
Coming to our out-of-the VoIP services, they come with an extensive range of features to meet your business requirements. With us, you get international phone numbers in over 165 countries. Our paid plan starts at $10 per month and goes up to $20 per month. Sign Up and get FREE $5 credit today! For more info, call: +91-8800221713.