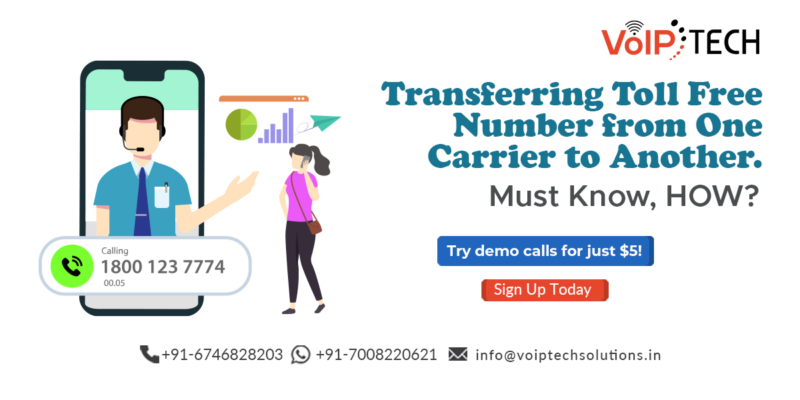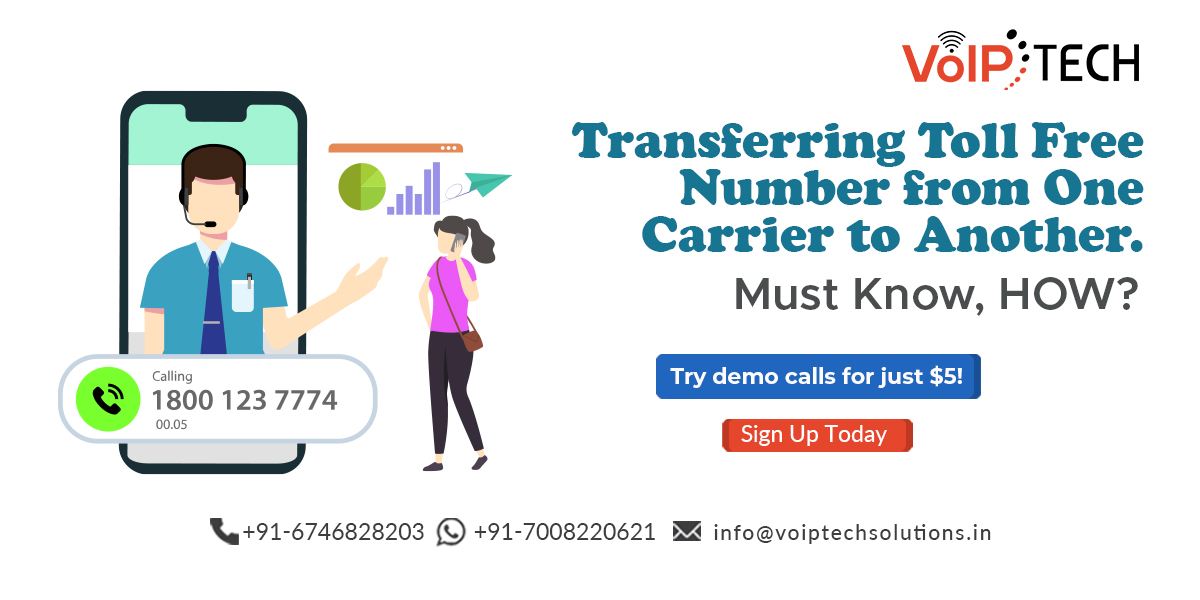 Have you ever thought about shifting to any other phone carrier? Well, the process is pretty simple. But at the same time, you need to be mindful of before and during your transition process as there are very few minor things involved. So to research which carrier is best for you, you really need to be updated. 
However, in that case, Toll-Free Number comes into the picture. It ensures that the customer inquiries you rely on keep coming in without missing out on any potential opportunities during the transfer. Isn't it great? 
Below are the steps involved that will lead you to the aforementioned steps involved:
Research different carriers beforehand:  

Always keep in mind that you know what you're getting into is the first step. And to get a good picture of how each carrier deals with such requests just talk to other businesses and read online reviews. However, like long wait times or increased downtime during the transition process, you may come across disgruntled customers who have faced issues that indicate that the company does not have the required expertise. Isn't it? 
So always think precisely about why you are transferring your number from one to another—is the new provider providing you better value for money? Will they be able to give all desired needs for all your business? Well, after all by leaving you unsupported many companies will take your business and set you up. So to round-the-clock support even post-set-up, you really need to opt for a provider that's dedicated especially if you are completely new to cloud technologies.
And you can then decide which provider is best for you and your business needs only once you've completed your research.
Notify your existing provider of your transfer:

Well,  you need to inform your existing carrier of the same once you have found your new carrier and are ready to take the leap. And with plenty of time to spare, and also saves you from any unexpected downtime this makes sure they can prepare everything for you on their end.  Apart from that to discuss termination procedures and charges if any this is undoubtedly a good opportunity. However, some carriers usually charge a fee and some do not as it completely depends on who you are transferring from and to. And before you even get started the company can also advise you on how long these changes usually take, and whether there are any limitations.
However, to minimize any other extra costs by informing your existing carrier on time helps smoothen your toll-free number transfer and expedite.
Ensure you give both sides enough time: 

Well, it takes several weeks to complete transferring toll-free numbers can take anywhere between a few days, and therefore, preparation is paramount. And this will surely speed up the process if you collate all your needs, details, and queries beforehand.  However, while the number transfer goes through these things can be unpredictable so you must be prepared to wait. While transferring your free phone number does not necessarily mean you have canceled your contract with the existing carrier you should also remember that in some cases. So, without penalty and that the new provider can get you up and running on the time you must ensure that you are able to leave your contract.
Provide information to your new carrier: 

However, depending on your location this step will vary. However, you will need to complete a Responsible Organisation Change Authorisation form only if you are based in the USA and send this to your new carrier. 
To carry out the transfer some carriers will ask for a letter of authorization. Since you are following the regulatory requirements of the locale then essentially,  it depends on where you and the carrier are located.
Moreover, the information provided to your new carrier must be completely accurate and match the information your existing carrier holds regardless of the method. And your request may be rejected if it does not match or there is some discrepancy. And while your business will be unreachable by your customers this would cause delays and downtime.
Apart from that regarding the free phone number and company information, you should be able to provide proof of ownership. You should find out the requirements well before you start the process since proper documentation can take time. This way, by having all the relevant information at hand you can be completely prepared and speed up the process.
And your new carrier will submit a free phone number transfer request once these formalities are out of the way, and your existing carrier will release your number to them.
Distinctive Benefits of Transferring Your Toll-Free Number to Call Center Hosting:
Always remember that you are ensuring that you benefit not just from the number itself but also from the amazing features we provide to our customers only by transferring your toll-free number to Call Center Hosting. With innovative solutions to work from wherever they want to, to stay connected, and save money, our call center solutions give businesses the freedom and flexibility. Along with that at all times we also guarantee dedicated support and technical assistance. However, a team of experts is always on stand-by right from onboarding to well beyond. and from your existing carrier can fix issues or offer advice to help you navigate the sometimes tricky process of transferring your free phone number.
To take control of their phone systems and make informed decisions about their business Call Center Hosting also gives customers access to their online portal, where they can access a range of complete analytics on everything starting from call times and costs, to call recordings and agent performance statistics. 
Last but not least to make the most of their phone system and at no extra cost we ensure that customers have all the information they need.
We are one of the Best VoIP Service providers in India that offer customized cloud call center solutions with Toll-Free Numbers to improve the efficiency of your agents & boost your business productivity. Switch to VoIP System, walk hand-in-hand with the future. Call: +91-7008220621. Our VoIP services come with an extensive range of features to meet your business requirements. Sign Up and get FREE $5 credit today! For more info, call: +91-8800221713.