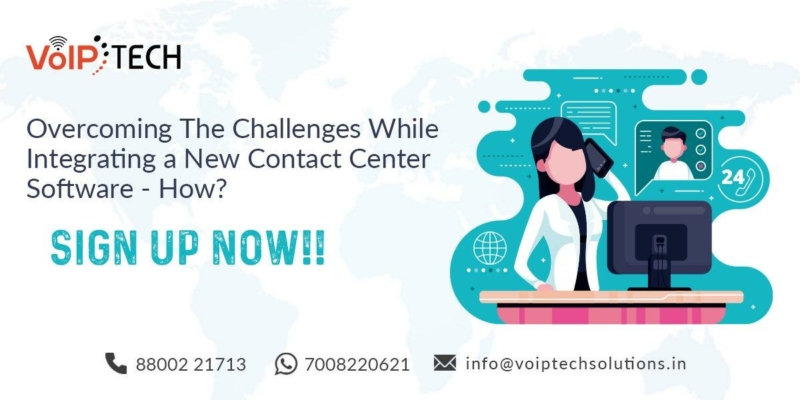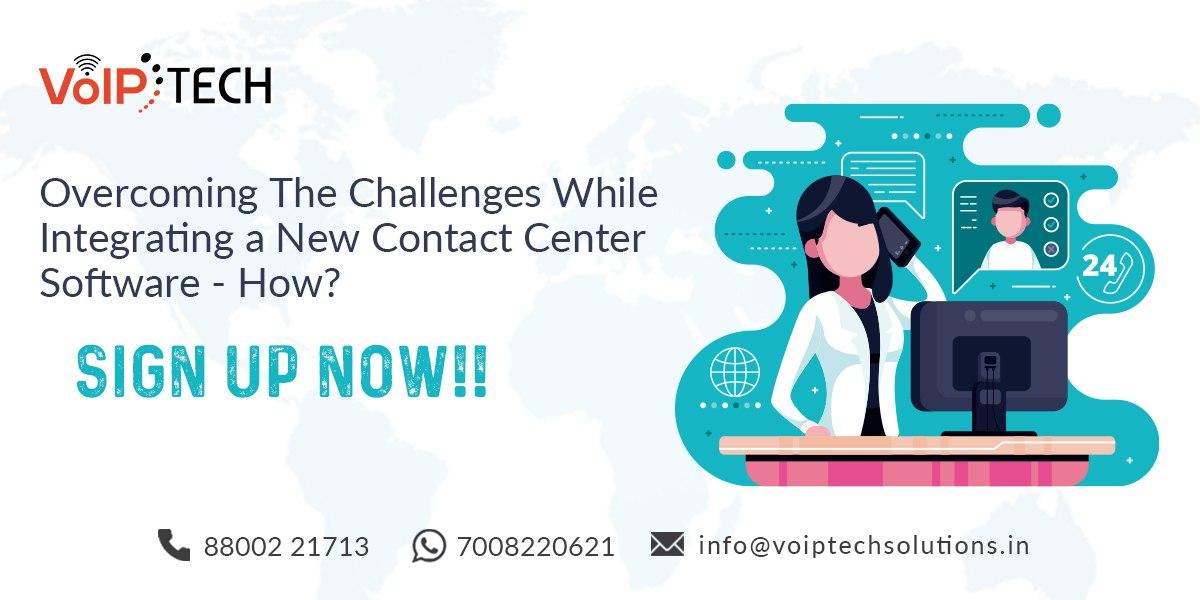 Always remember that time never waits for anything, so there is always something that is undone that needs to be done fast. Do you really think that Integration challenges are slowing down the digital transformation effort of any Contact Center Software? Because as of now Contact Center Solutions are really facing issues working remotely as they need to integrate new systems for the smooth working of their employees. Through which the employees can easily access the data that might help them a lot in support of their customers. Due to the lack of knowledge and experience, you really need easy-to-use solutions which you can easily get through Contact Center Solutions. 
Never forget that a great result always comes from a mutually beneficial relationship between the supportive provider and the customer. And if the relationship faces any hurdles then your whole business is going to suffer a lot. And it could only be fruitful when you join your hands with the best Contact Center Solutions.  
Contact Center Software Integration & Its Challenges: What Is It? 
The process of connecting various subsystems into a single larger system that completely works as a whole is nothing but System Integration. Each and every business irrespective of its sizes like be it a small or medium business or any project management work, everyone can get the benefit from connecting their whole systems along with data through only system integration. 
Various homegrown and third-party systems are facing system integration challenges that need to link the cloud migration along with the increasing demands or needs. Apart from all these, the most difficult challenge is to make both the system the cloud-native and the legacy on-premises speak the same defined language. To make it easier and cost-effective while connecting to disparate systems, a new breed of integration platform should be prompted. There are two most important services that are growing at a speedy pace as per the customer's demand are Integration services for a service and enterprise integration platform. 
However, removing the need to wire point-to-point codes which is quite complicated, time-consuming, and very costly can be easier through the Enterprise Integration platform to get separate systems that can easily communicate with each other. However, there is no need for any extra cost and extra endless hours for the development required for system integration with enterprise integration platforms. 
System Integrations For Contact Center Software
Always keep in mind that the primary communication system between the companies and their customers is the Contact Centers. However, it is compulsory to connect the Contact center to other departments, teams, information systems, and data sources across an organization.   
And when it comes to great customer service, there are many questions that hang up our minds like "Customer Details?", "Order Details?", "Exact Location of the Customer?" and "Previous Interactions?". However, you really need to know about these things to create a great customer experience. 
Below are a few tips regarding the challenges of system integration facing the contact centers and establishing great enterprise based connections:  
Promote operational efficiency:

To increase efficiency and maintain an accurate as well as consistent customer data flow across all the levels of the operations you really need to integrate all the systems. Most importantly siloed systems and scattered data must be avoided. Never forget to go in the favor of a system that provides a comprehensive view of operative business processes. 
Boost productivity through automation:

For faster and more efficient customer service, trigger the automated workflows between the integrated systems. To eliminate the automation you need manual tasks, business processes should be streamlined and customer experience should be improved overall. 
Be CX-driven:

  To personalize customer touchpoints and build long-lasting relationships, always remember to anticipate the needs of your customers. However to deliver tailor-made and meaningful brand experiences make sure you focus on making every interaction count and infer from your customer's profile by giving the prior preference. 
Consolidate system interfaces:

To avoid training the supervisors and the agents in multiple systems, reduce the overall cost and time by fully focusing on one single platform. Apart from that to increase productivity, enable your teams to perform tasks in a single environment very swiftly.
Enable non-technical resources:

With a scalable integrated system framework, you can easily reduce excessive IT dependency and speed innovation. For enabling the use of simple configurations, as opposed to custom development, and to build new integrations never forget to prioritize the tool. 
Streamline digital transformation:

 If you want your organization to offer a more intelligent and integrated user experience that could seamlessly connect from end to end integrate homegrown and legacy systems. 
Ultimately the demand for Contact Center Solutions in call centers is growing. If you're looking for a lead-rich website then VoIPTech Solutions is the ultimate destination for you! To get started, call: +91-7008220621. For more info, please visit our website: https://voiptechsolutions.in/. We will be proud to serve you!