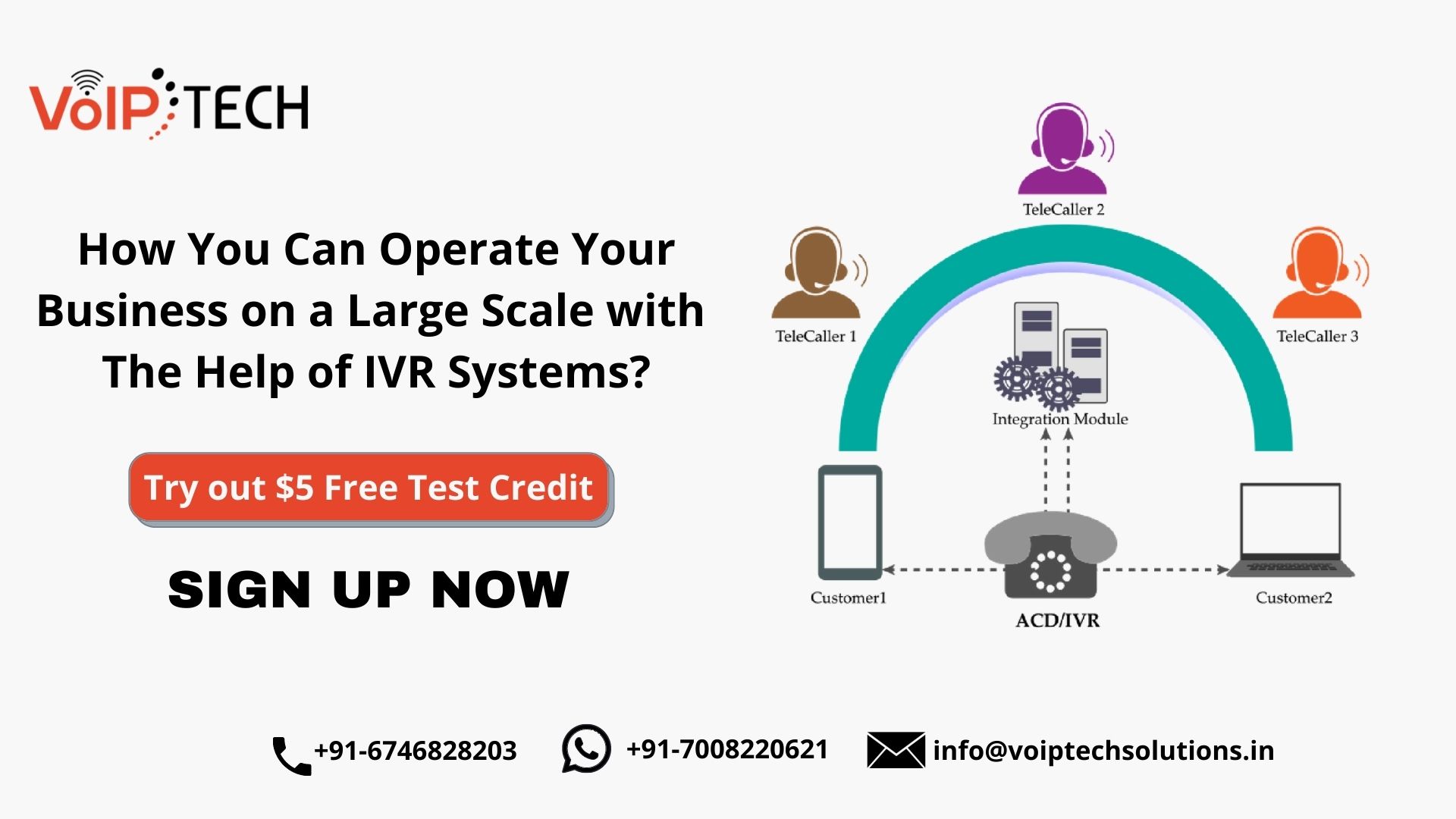 The novel coronavirus has been a headache for many and businesses are no exception. However, IVR Systems is a blessing in disguise for businesses that deliver online. The pandemic restrictions have opened new windows of opportunities for some sectors, and online food delivery, grocery, and everything included have become the biggest beneficiaries. With lockdown extending its arms with more travel restrictions, where people are not allowed to commute freely, retailers seized the opportunity to make the best out of the epidemic. People are also enjoying the new norm of shopping while saving big on every purchase. From "going to the shop to shops driving to your home", online shopping has started a new chapter in the history books. With the opening of traditional shops lies in uncertainty, it has to be the IVR for Business that has emerged as the new king. Would you like to go in-depth about IVR for Business and other driving factors that can help your business grow at a faster pace? Then, this blog will be really helpful for you.
Of course, India & the rest of the world is readying for vaccination on the cards, chances of recovering from the great losses and making its pact with the new norm are there. But, the thing is, how can your business thrive for the long term? Know what the experts saying about IVR Systems.
Well, you can follow these practical strategies to maintain that sustainable growth, in this highly competitive and ever-changing marketing landscape. Here are a few things that you can be a part of your current marketing and communications plans.
Explore the market & stay prepared for the future: No businesses have started big, they have made it big. From Infosys rooting from an 8 member team in a single room to KFC in a small store, every business has the potential to make it big, some of them failed, but most of them succeed. You just need to go with the flow and wait for your turn. However, you have to stay prepared for the unseen future as well. If you have started making a fortune and want to get going, you should try to make your online presence feel with a lasting impression. And, the way to respond to customer queries and communicate with them holds the key to your success.
With low-cost VoIP Minutes plans that are intended user-per-month, you can scale up your business communication with the call center solutions. Meanwhile, the interactive features of IVR systems allow you to serve your customers in a better way while freeing your agents with extra time so that they can be head-on something that really matters.
Just think how good IVR Systems would be if your customers are greeted with a sweet welcoming message, instructed to use different keys or press numbers to move further, or speak to live agents. IVR Systems not only signifies your value as a real business but also saves you big that you might have spent on hiring more resources.
Understand customer's psychic: Whether you deal with B2B or B2C, knowing your customers will always pay in your best interest. Apart from knowing their name and address details for shipping purposes, you need to have a proper system in place that can do segmentation in terms of attributes of the buyers and their purchase history. You can use those data to send them related products, best deals, and offers for future interests.
By integrating your customer database with advanced CRM software, you can determine the customers purchasing behavior and pattern easily that you can, later on, offer the best deals. It doesn't end here, as you can precisely tailor your outbound marketing communications — by empowering your agents to have the customer data at their fingertips. Having understood their taste and knowing purchase history help the team to drive more sales.
Give a new approach to customer support: Positive word of mouth can do the wonders for you and bring in new sales. However, a negative review against your service can hide all your positives. So, do make sure you leave no stone unturned to give your customer great service. Train your agents to listen with patience and respond with clarity. 
These days customers want to get served on different channels, so there is a huge demand for omnichannel solutions. They can reach you anytime over any platform, taking customer service to the next level. For a better experience, try VoIPTech Solutions VoIP services.
Learn to grow in a changing environment: One of the biggest advantages that small-scale businesses have over large enterprises is their quick response-ability to the market changes. We live on a planet where change is the only constant world, be it new innovation in the field of technology, the latest trends getting over the ones of yesterday, or bitcoin being the new money. Your adaptability to the market changes and ability to progress in an agile environment holds to key to your business success.
Never hesitate to experiment, as you need it the most to close the gap between your current position and future growth. You have a world of opportunity to explore new markets that open up commercial advantage for your business. 
Once again, anticipating the forthcoming market changes will do the favor. Embracing the cloud-based as-a-service to be a part of your business communications can fasten your growth parameters, with a great return on investment. It fuels your growth engine, checks losses, and provides location-independent services that come up from the increasing customer demand.
What will be the future of the online marketplace?
The future is great. This is not the first time the world is experiencing travel restrictions. Earlier it was and in future, some new will come. Corina is not here to stay, but there is no guarantee that a more dangerous virus won't come in the future. Well, it has to be on the brighter side. But you have to make sure that all the necessary measures are taken to bring your business in a position that can excel with the marketing freebies. Don't think of going the Flipkart or Amazon way, but you can still pave your own market in a niche to make it big. Always do remember the examples you take, were once a startup. 
If you are a business that is planning to make it big with the current sales opportunity in the market with better business communications, then VoIPTech Solutions is the right door for you. We offer you robust and fully functional AI-powered IVR systems that work on any device. With us, you get international phone numbers from over 165 countries. Our paid VoIP MInutes plan starts at $10 per month and goes up to $20 per month. Our VoIP services come with an extensive range of features to meet your business requirements. Sign Up and get FREE $5 credit today! For more info, call: +91-6746828203.