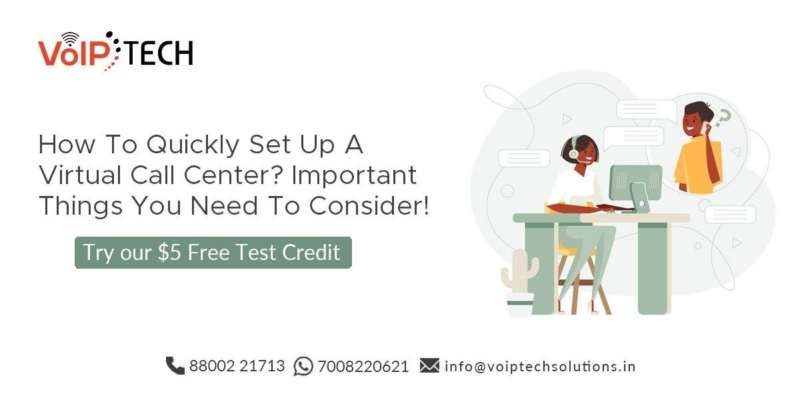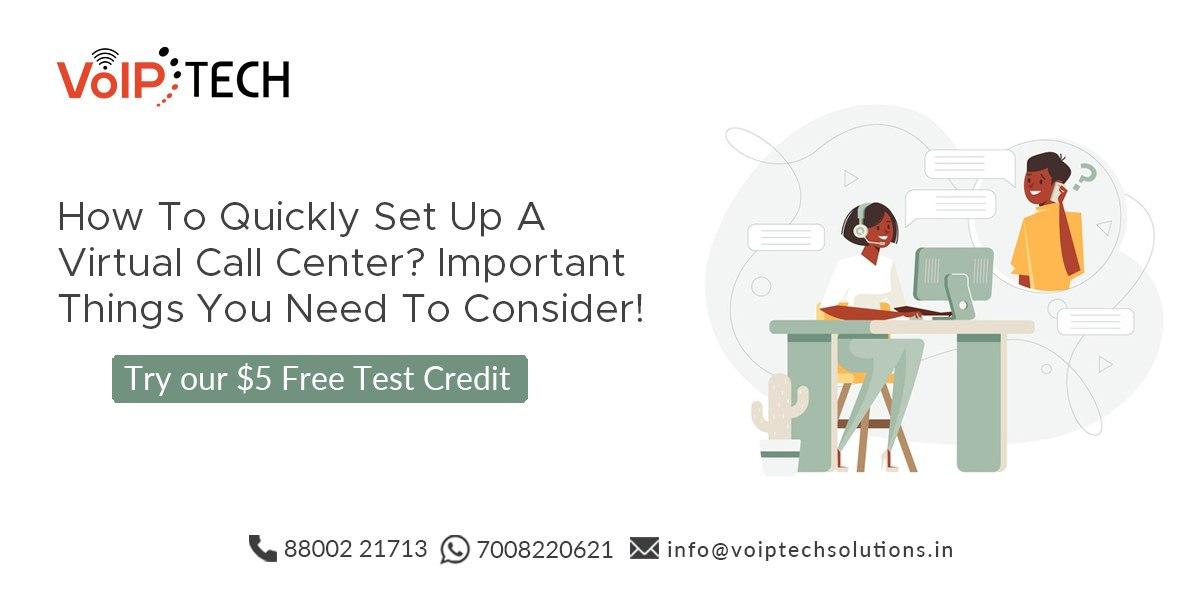 What's a virtual call center? Well, it is a kind of contact center where agents work remotely, from the comfort of their home without being physically present in the office. The agents manage their work from any place around the globe in any timezone without the geographical barrier. Call center software plays a major role in setting up virtual call centers, by allowing teamwork from various locations.
Call center Software is one of the best solutions for many employees as they can work from home. And, with the right kind of call center software, contact centers can save a ton, while being more productive. Isn't that great? It saves the housing and equipment cost of businesses. That's the reason most of the businesses these days are investing in a virtual call center, mainly the startups and small-scale industries.
Contact center software works over Voice over Internet Protocol or VoIP it means using internet service to make calls. The agents only need a solid internet connection to run a virtual call center from any geographic distribution.
Important Things You Need To Consider to Set Up Your Virtual Call Center:
The first & foremost thing a business needs to do is, choosing the right office setup. Virtual call centers run from two places one is from an agent's home and another one is from a satellite company. Both provide certain types of service.
Recruiting The Remote Agents: The cost-effective method to set up a virtual call center is to set up an office at home. It allows the employee to work freely without any interruption. This is one of the best options to hire a few agents in different locations. Thus you don't have to pay any rent for the office. It saves some invested money for your business.
Opening Satellite Office Space: If businesses hire multiple employees from a single location, a business needs to set up a satellite office. Renting a little office is very important if the operator you're enlisting doesn't work at an at-home office. Look for little strip shopping centers or places of business with little spaces that offer minimal effort rents so as to spend the minimum sum conceivable.
What Next?
Do make sure you have basic Call Center essentials. Whether you enlist an at-home specialist or rent an office for a group, the setup of your virtual call center remains generally the equivalent. You require a blend of a couple of equipment, first of all, a high-speed internet connection, and secondly, contact center software. The majority of the things are anything but difficult to get a hold of, and some you may as of now have:
Necessary Equipment: Except if you decide on an on-commence programming arrangement, the main two bits of equipment your specialists require are a workstation and a USB headset.
PERSONAL Laptop or Desktop: Personal computers will, in general, perform superior to anything workstations for the expanded handling power required to run a consistent call focus.
Audible Headset: A USB headset takes into consideration clearer association and higher-quality calls, and its absence of batteries shields the headset from biting the dust mid-call.
Reliable Internet Service Provider: An astounding web association is a need. Particularly when utilizing a cloud-based call center solution

, a Wi-Fi association won't be sufficient. A broadband internet connection is required to guarantee a high caliber all things considered.
The Remote Agents: In the event that your specialists will telecommute, expect them to do a speed test on their web to ensure it will have the capacity to deal with the high outstanding task at hand of a call center connection.
Antivirus Protection: Hostile to infection and spyware insurance software protect the two operators' and your data from programmers. At the point when your representatives are working from remote areas you have less access to what they're doing on the Internet, so having the legitimate enemy of infection programming will guarantee nobody can discover secret data or accounts.
Call Center Management Software: After your virtual call center

is set up, you should now oversee it. You will probably oversee them in an unexpected way. You may oversee them specifically or choose another person to deal with the administration of your remote specialists and their conceivable services.
The Bottom Line:
The contact center software allows your virtual call center agents to manage calls from any geographical distribution easily. 
Are you a call center, looking for VoIP Providers that can help set up your virtual call center? You couldn't have a better choice than VoIPTech Solutions. We offer you robust and fully functional AI-based VoIP Solutions that work on any device. With us, you get international phone numbers in over 165 countries. Our paid plan starts at $10 per month and goes up to $20 per month.
Our VoIP services come with an extensive range of features to meet your business requirements. Sign Up and get FREE $5 credit today! For more info, call: +91-7008220621.