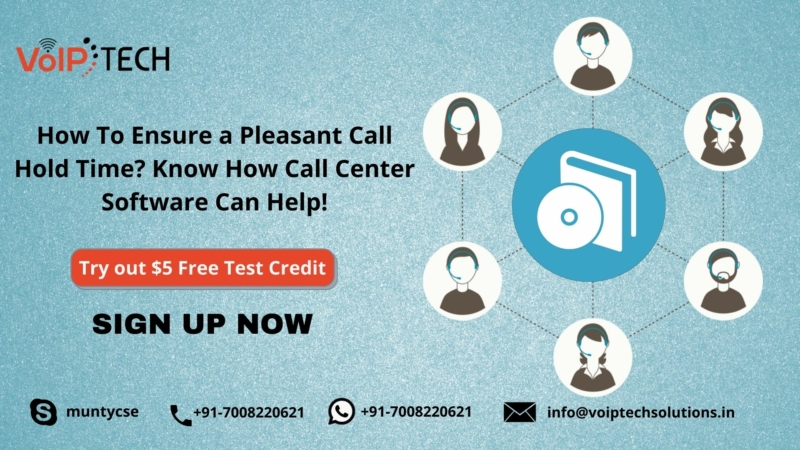 According to recent studies conducted by a reputed customer support engine, phone communication remains the topmost channel preferred by the end-users when it comes to technical support. However, the study also shows that customers are not satisfied with those service providers that put them on hold at some point in between the interaction. If you see it from a business point of view, putting your callers on hold can cost you a ton and the probabilities are higher losing out some customers as well. So, this portion of the calling operation needs to be taken care of at the earliest possible to avoid poor ratings by callers and keep them satisfied with your services. How to ensure a pleasant Call Hold time? Know how call center software can help in call hold!
So, what is the best way to give a more pleasant experience to the callers while you put them on hold? What are the key elements that are needed to be taken care of in order to enhance customer relations? Need help? Well, this blog can be your savior.
In this pandemic where everyone is running out of patience, putting them on hold for a long time is definitely not a wise decision at all. Apart from that, most businesses have already understood the importance of customers as the pillar of their success when nothing is going their way. In fact, brand loyalty is the key derivative that businesses obtain by providing good customer service.
Let your caller know that you'll be putting them on hold: Would you feel good when you hear music in between a call that too without any prior notice being put on hold? Of course not! This is definitely not an ideal way to handle your callers and it is very frustrating. Asking them prior whether they would mind being placed on hold and give a valid reason for doing the same would be great. However, do make sure the hold time doesn't stretch more than a minute. 
Don't make callers wait too long: Putting callers for a longer time has many negative effects that eventually result in growing customer dissatisfaction which could cost your business a ton. Let them listen to some good music for that short duration so that they do not get irritated or feel bored. It gives them a good vibe as music has the power to keep people calm and have patience.
Your choice of music can pay in your best interest. According to studies, 7 out of 10 customers would like to hear music instead of listening to the computer-generated voice or silence.
Update your caller on the progress of their request: Customers

call you because they are in trouble and you can solace their problem. So, keep them waiting without informing them of the progress of their query is not the ideal way to deal. Do make sure you keep them posted about the progress of their request so that they can know that you are taking them seriously and that helps build a long-lasting & healthy relationship between a business and its customers. And, do not forget to thank them for their cooperation and patience.
Share new updates about your brand: In between the hold time, you may opt to let them know about your new product launch or service enhancements – this is the best way to promote your brand while making the best out of your hold time. Every caller may not have the same test, so trying something different may pay the dividend.
Let them know why their call is being transferred and why so: According to recent studies, customer mostly prefers to get a valid reason from their service provider that why their call is being transferred and to whom. They must know the reason why it is being done so if they are connected to the right agent

or the concerned department.
In today's market, not being strict with your customer service is all set to let you go out of the market. If you are not able to meet their needs then they will find someone else, but you may not find their replacements or if you are able to then it will be a long tale battle in the market to get customers. 
With VoIPTech Solutions call center software, you can better manage those calls that you generally put on hold. The software solution comes with a complete range of functionalities that proved to be a great asset for your business to hold its grip over its customers. You can also try out our FREE $5 credit available for 15 days with no obligation – don't you think you should give it a try now? What are you thinking then, sign up now! For further queries, please speak to us at: +91-7008220621.