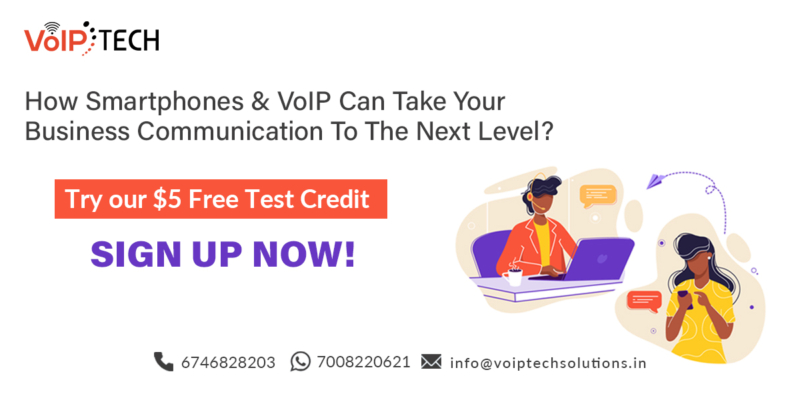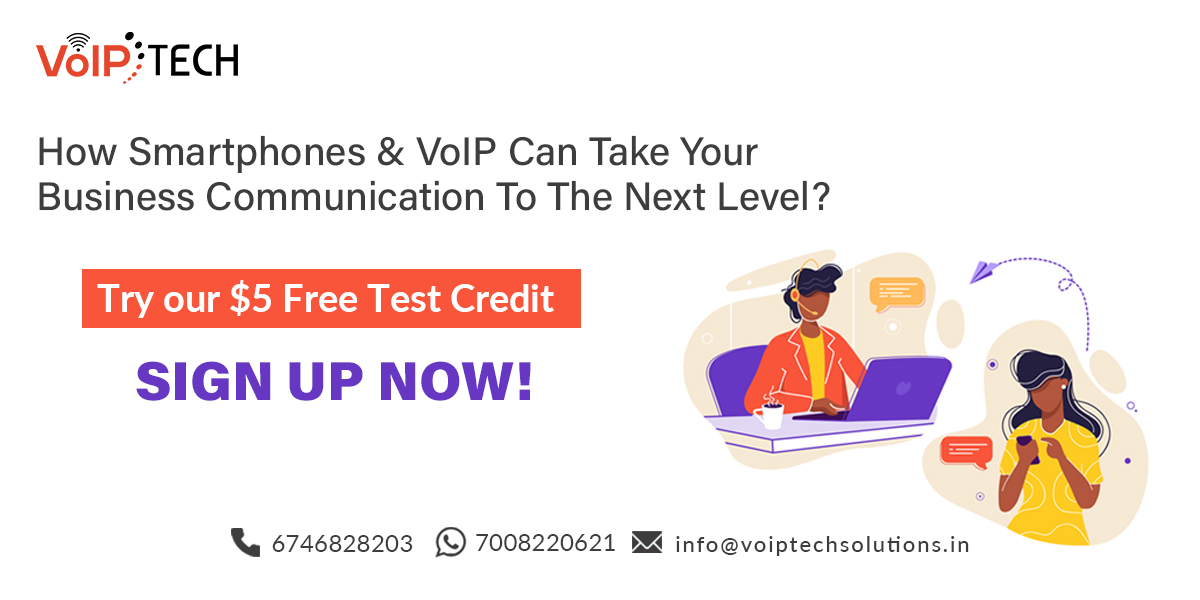 The technical advancement of VoIP has taken it to new heights and the soaring demand for VoIP services is the best example. Not only the Business Communication systems, but mobile VoIP services can also be the decider between a successful venture and vice-versa. The mobile VoIP services can work with smartphones of all types, be it 4G, 5G, or another source of internet, employees can turn their smartphone into an office fort. No matter where they are present, they can make & take VoIP calls on their mobile phones. 
In addition to its amazing features, VoIP mobile phones can use the available Wi-Fi hotspots to make calls, avoiding unnecessary expenditures of internet data packs. Smartphone users can call, send texts, and perform other common smartphone activities, without being charged for the same. Isn't that great? As the data passes through VoIP technology's digital transmission, it becomes faster than any other medium as the data transmission takes place in several multiple packets. So, what's the difference? These data packets find the quickest route to reach the destination. With Wi-Fi hotspot connections, you can bring down the carrier's chargeable internet services to a minimum and keep the cost under control. You can take your monthly data pack plan as an example, wouldn't you pay an extra amount for surpassing your bandwidth limit?
You have all the freedom to choose any VoIP mobile phone service, eliminating the need for voice data plans and added features you would like to go for. The best part of using VoIP mobile phone service is, you have the world of flexibility to choose your plans, VoIP minutes you need, which was not the case with the regular mobile calling/data packs. We can say that you are no more limited to a certain extent. With VoIP mobile phone services, you are allowed to make unlimited local, national, and international calls from anywhere, anytime without being charged that your previous service providers used to.
What makes Mobile VoIP so user-friendly in business Communication?
The time you choose Mobile VoIP services, you are no more limited to certain functionalities related to general mobile calling & data usage packs such as:
The rollover minutes

Limit to send messages per day

The roaming charges that come with traveling overseas or states

Nighttime or especially the weekend minutes

Anytime minutes

Charges for the incoming calls
Benefits of integrating mobile VoIP:
Free Smart Calling: With mobile VoIP services, you are surely going to be on the winning side, as you avail a number of advanced features that can be easily integrated with the mobile app. You can make HD-quality video calls or chat with a group of people without any interruption.
Access To Advanced VoIP Mobile Features: A simple software takes care of all the VoIP mobile services activities that can be performed on your smartphone. You can ask your VoIP service providers

to provide you with apps. Reputed

VoIP Service Providers in India

, like

VoIPTech Solutions,

can combine 100+ features with VoIP mobile apps together to make your job easier.
Other Functionalities: The best part is, you can utilize the VoIP mobile function with other VoIP services

as well. For that what you need to do is, just to unlock the mobile handset. Most of the apps that come with Mobile VoIP services can be piggybacked on your previous or current data pack, so it doesn't need unlocking.
Cost-cutting: You can bring down your monthly bills to a half pr even less with the VoIP mobile calling services. You can buy the data plan as a whole and reap the benefits of unlimited calling, texting, video calling, and more
Why consider VoIP mobile for Business Communication?
With growing popularity and demand for the flexibility of remote working, VoIP mobile phone services are set to be the #1 choice for businesses of all sizes. As every business house aiming to go international, by streamlining their operations and reducing the overall communication costs, VoIP mobile for businesses has become an ultimatum. Businesses that require traveling very often will find VoIP mobile services very useful and productive as well. As you are not bound to the office location anymore, where there is your mobile, there is your office. It is also an ideal way to save costs related to traveling and communication. Especially when it comes to international or long-distance calling. The calls get cheaper and you won't have to pay any roaming charges as well. And, to your knowledge having features like video chatting, caller id display, group chatting, conferencing, or 3-way calling can take your business communication to the next level.
Now you must have understood how smartphone & VoIP service combined can help excel your business away from the native. So, what are you waiting for? Join your hands with the top-rated Indian VoIP Service Providers & strengthen your sales & support with state-of-the-art mobile VoIP services. Above all, you can't fight the odds of this highly competitive marketing landscape without integrating advanced mobile VoIP services with your business communication system. Most of the modern business phone services have already tested their success by providing a great user experience to their customers. So, why haven't you capitalized on this technology yet? If not, then this is the best time to do it. 
Are you a call center or any business, looking for VoIP Providers that can integrate mobile VoIP services? You couldn't have a better choice than VoIPTech Solutions. We offer you robust and fully functional mobile VoIP features that work on any mobile device. With us, you get international phone numbers in over 165 countries. Our paid plan starts at $10 per month and goes up to $20 per month. Our VoIP services come with an extensive range of features to meet your business requirements. Sign Up and get FREE $5 credit today! For more info, call: +91-8800221713.