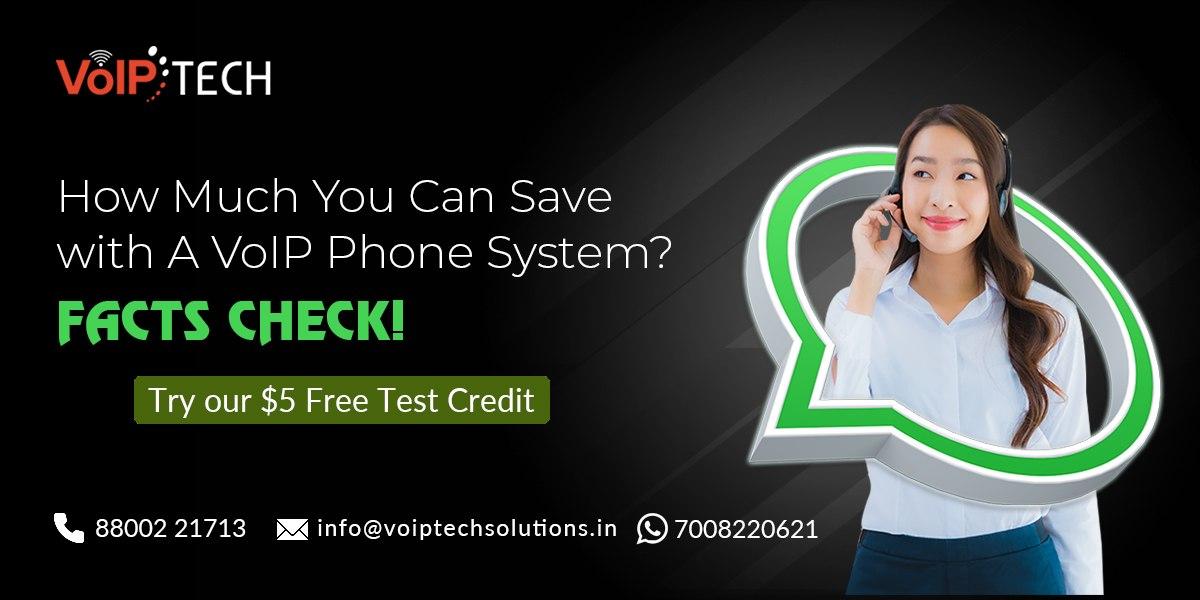 Have you ever thought about why businesses are switching to VoIP phone systems? Well, sometimes yes, sometimes no! But the answer is quite simple, just to save money. Being aware of the fact that VoIP Phone Systems represent the best efficient ways of communication for your business. However, a VoIP Phone system always focuses on customer satisfaction which is really an important asset for an organization. 
Unfortunately, all the companies do not believe in saving money at all but if the organization is getting enough at a very low cost. Then Why not? In that case, VoIP Technology offers VoIP Phone Systems which undoubtedly saves your money by allowing you to spend what you deserve to be making. 
Calling Costs:
When it comes to a traditional phone system it is quite expensive as compared to VoIP. And while considering the calling cost, the VoIP Phone system undoubtedly offers great savings in comparison to the traditional phone system. 
Apart from that when it comes to domestic calls as well, the VoIP providers overpowers the traditional phone or landline cost much more efficiently. If the calling cost becomes the hurdle at the expense of call quality or service quality, then you might be forced to stop but the call quality over VoIP Phone System is no doubt much superior to the traditional landlines. Apart from that you will be also getting the actual benefits of VoIP to make things possible at a very low cost. 
Monthly Fees:  
When you are choosing some other phone provider, generally the calls that fall outside you pay for that in which the minutes are included on your plans, and separately you just have to pay a cost for the plan. 
But when it comes to VoIP Phone System you are not going to pay anything for the fall calls. Through this, you can save a lot of money on the monthly costs or plans. However, providers like VoIPTech Solutions are much cheaper than any other providers offering big household names. Those big households generally charge you on a separate basis for your customers, international calling plans and domestic calling plans. But at the same time VoIPTech Solutions customers really enjoy having a set number of minutes that have been included. However, these calling plans help you in sharing the minutes you usually purchase among all of your customers. Their services are very confined during the usage while VoIPTech Solutions, VoIP Phone systems are open for all features to the users. 
Exit Fees: 
Last but not least the important thing is that when you are choosing a well-known provider you just simply get forced to adopt the costs for the duration of the contract. However, most of the businesses adopt a long-run contract only to make such prospects competitive. After all these the business organizations finally realized that there are also cheaper and better providers who can really help out in cutting the costs and providing a secure connection. So that you can easily switch from the current provider who could entail a long list of exit fees. And when you decide to bridge the contract, then you might face some early-exit charges which may cost you high. However, a good VoIP provider won't let you tie into some contracts. Its monthly subscription allows you to explore the platform with a limited number of users. And if you really need to migrate, it's our sole responsibility to help you out in that situation. 
However, VoIP saves you and your business in various aspects like calling costs, monthly subscriptions plans, and contractual obligations.
Ultimately, VoIPTech Solutions offers a dynamic technology which is VoIP Phone Systems. We believe in providing a VoIP Phone System at the most economical price. Or we can say that providing a VoIP Phone System for customer ease. For more info, please call: +91-8800221713. For more info, please visit our website: https://voiptechsolutions.in/.